Everyone is loving Kim Go Eun not only in her hit drama 'Goblin' but all in her amazing roles from her debut movie "Eungyo" to her most recent drama and 'The King: Eternal Monarch'. Her versatility as an actress will surprise you. We list all of her amazing roles aside from the Goblin and The King below and all are binge-worthy.
Eungyo (2012)
Kim Go Eun's first acting gig is very one of a kind. Go Eun did not intend to be an actress and had no experience in acting but had auditioned by chance. The role came to her and she beat 300 aspiring actresses. Go Eun portrayed a high school girl who had heartfelt talks with a 70-year-old poet. Her role, Engyo, awakens the feelings of the writer and inspired him to write again. Go Eun naturally pulled off the role of an innocent student who had gone through shocking character development in the film. She won the Best New Actress awards when it was released. Don't miss this movie.
Monster (2014)
Go Eun returned to acting after 2 years of hiatus and went for a different role. This time in an action thriller movie. She plays a 'psycho girl' who is happy in her own little world but went upside down when a serial killer (Lee Minki) murdered her sister. She went completely mad and went crazy to seek revenge. Go Eun's intense murderous look in the scenes will give you all the chills.
Coin Locker Girl (2015)
Similar to the vibes of her role in Monster, Coin Locker Girl is also an intense thriller movie. Go Eun acted alongside big stars Kim Hyesoo, Uhm Taegoo, Park Bogum, and Go Kyungpyo. Go Eun cuts her hair shorter and played a tough and cold girl who does illegal jobs for her adopted mother. Go Eun here harasses debtors who borrow in their loan shark company. She then meets another victim, Bogum, who was not afraid of her and formed a close 'friend' like a relationship.
Cheese in the Trap (2016)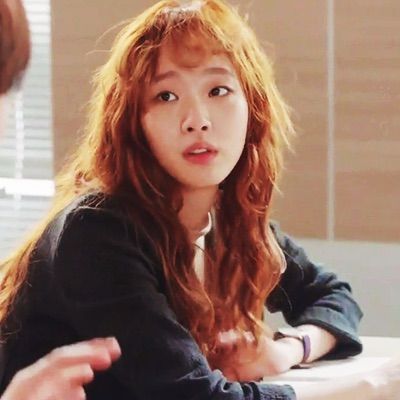 Go Eun's first romantic drama started off with Cheese in the Trap. Go Eun owned the role of Hong Seol, a regular college student. Everyone loved watching this series because of how you can relate to her character as a university student. Plus, she totally rocked the basic clothing fashion in the drama.
She is known for her orange curly hair who caught the attention of Yoojung who has a split personality. Imagine getting scared yet still fall in love with a very unusual person.
Tune in for Love (2019)
Kim Go Eun worked again with the director of 'Eungyo', Jung Ji Woo, in this romantic movie Tune in for Love. The chemistry between the leads is undeniably cute in this film. Go Eun will make you feel all nostalgic with all the best feelings and struggles of your first love. The movie will make you realize that even the shortest special moments in your past can affect your present self.
Bonus: Go Eun starred with all of these talented handsome Korean actors. What more can you ask for?